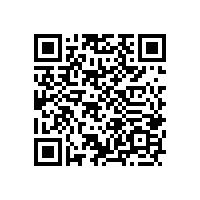 Considered Normal? has finally got its own app. 2 actually. The first one (downloaded by scanning the QR Code to the left) was created with Conduit's Mobile App builder and by far looks the best of all wysiwyg (read "what you see is what you get") creators out there. Its makes versions available for iOS (iPhones), Android, and Windows Mobile. However the downside to the app is the free account only allows 25 installs, which is very limited. The interface for the app builder is very robust offering several plugins and options, the one I used was the RSS feed reader which allows me to stream my blog tot he app along with push notifications.
Here are some screen captures of the app: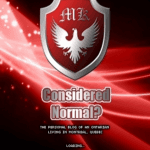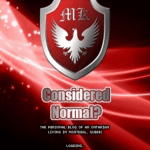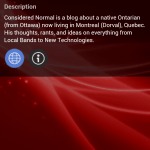 Although I wish everyone could have the above app because of its sleekness, but sadly with only 25 download on the free account, and not enough demand to be paying the $29/mth for up to 5000 downloads, that's not really a reality. So I created a second app that does roughly the same thing with AppsGeyser (download via the QR Code to the right). The major difference is that the Conduit app lets you read the full article inside the app where as this free unlimited downloads app from AppsGeyser goes to the original post to be viewed (opening a web browser). The downside is the AppsGeyser app is not very customizable, I could not chose the colours I wanted or any other customizations. And to top it off, it doesn't allow push notifications either, but I cannot complain, you can install it on as many devices as you want, and its only available on Android… Sorry iPhone and Windows users…
So if you enjoy reading my blog, please download either app (The first one is limited to 24 downloads the 25th is on my own android) if you cannot download it, then get the second app which will also allow you to follow my posts here.