For a very long time now I have been using my character generated by Bitmoji. However I feel kinda strange using something generated by an app and not paying for licensing, so when my Neice posted she was taking commisions I jumped on the opportunity to revamp my character.
Old Logo


New Logo


I asked her to create 4 different reactions for me, all done by hand, and she did an amazing job: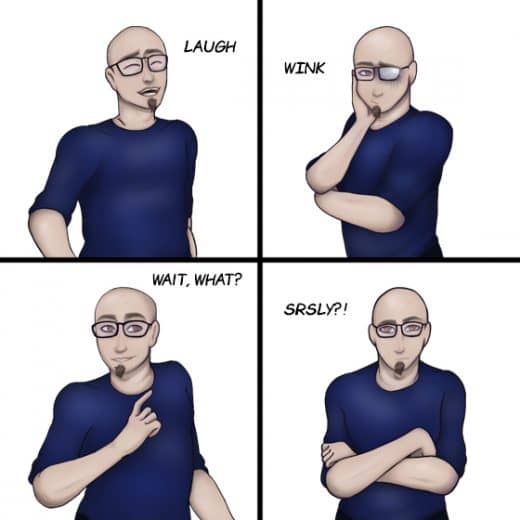 Is vlogging even a thing any more? It's been so long since I created one I might be a little outdated.
Anyway, I thought my latest post would be one of nostalgia and new adventures. You see, currently, I spend about 80% of my waking hours on a computer (By computer I mean a mix of Personal Computer, laptop, and server, some Windows-based, some Linux), and that's pretty much it. Other than travel time, washroom breaks, or meals, I am pretty much in front of a keyboard, mouse, and screens.