I was hoping to get to this earlier today, but with work and the fact it's Friday, the time sort of got away from me.  I read over my last few articles, and I realized that the tone wasn't very positive.  Can you blame me?  It's hard to stay positive when the world is in peril.  The facts are not pleasant… Today I watched as the number of reported cases soared by ~30,000 world wide, over 5,000 of those were in the United States to our south, which almost surpassed the new cases of Italy! (US: 5,594, Italy: 5,986).  I try to keep a pleasant and positive demeanor but, how?  How can I keep telling myself everything will be OK when deep down I know nothing is OK, and it's only going to get worse.
Today Canada reported over 200 new cases, but as an upside, although small, 3 more recovered and no reported deaths.  But these numbers are tiny in comparison to the rest of the world.  I was awe struck when I got off work and decided to check out the stats.  Yesterday there were just over 245,000 total reported cases around the world,  ~147,000 active and ~98,000 cases with a result.  I was blown away to sees today's stats up at over 275,000 total cases with over 173,000 active and over 103,000 closed.  Only about 5,000 cases got resolved but the active grew by over 25,000.

And the cases just keep flooding in.  Below you will see the graphs of the amount of daily reported cases, and how quickly they are rising for for us, the U.S., and the World:
Canada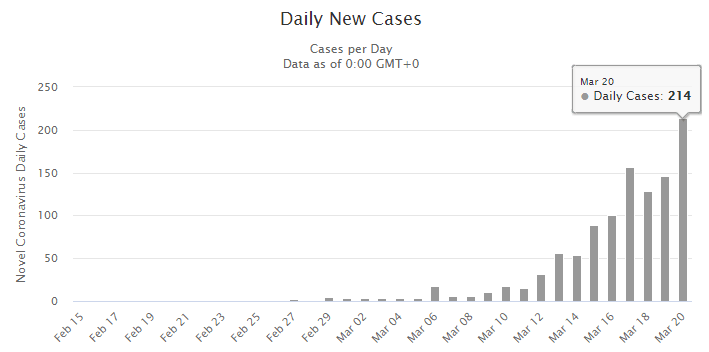 United States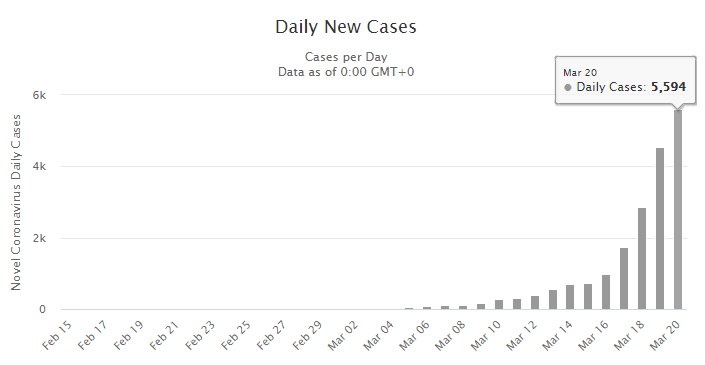 The World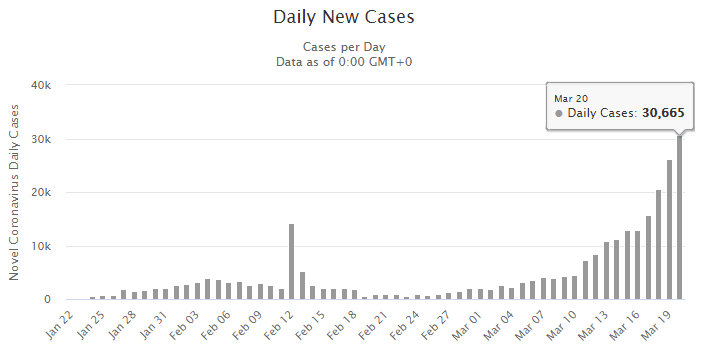 Not to mention the amount of cases that are flooding in overseas. It seems the only place where this virus is slowing down is where it began.  Thankfully for those in China, out of the 81,008 case so far reported, 74,995 cases have been resolved with only 3,255 deaths…  So there is hope that this will start to curb, I am just hoping it is sooner than later.
If you are reading this, I hope you are well. If you have contracted Covid-19, I hope you have a speedy and healthy full recovery. And if you you still have not been infected, please stay safe, take every precaution possible to prevent the spread.
On a lighter note, it is the weekend… time for the world to relax a little and crash Netflix.