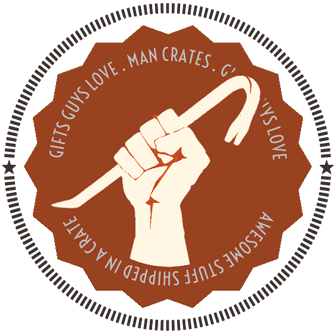 I just came across this site today and I have to say, I know what I want for my B-Day next week. I want a Zombie Annihilation Crate from ManCrates.com. Knives, Duct Tape, and Spam, 3 essentials for every Zombie Apocalypses, and it even includes a survival guide.
They also have an assortment of other Man Crates for everyone from Athletes to Carnivores to Beer Lovers (Check out the Personalized Barware crate). And the prices aren't half bad. My only concern would be trying to shipping the Zombie survival crates across the border (As I am sure it originates in the states).
Weapons
Keep evil at bay:
Gerber® Gator Machete Junior

10.75″ high-carbon steel blade
Gator-Grip
NOT A TOY

Gerber® Gator Combo Axe and Knife
Gerber® Profile Fixed Blade Knife
Gerber® Gorge Folding Shovel
Gear
Essentials for the fight:
Zombie Survival Guide (Max Brooks)
Zombie LED Flashlight
First Aid Kit
Duct Tape
Spam. Delicious, delicious Spam.
UPDATE
After looking at other sites, I came across another more functional kit (although I still like the weapons of the kit above). The Tactical Apocalypse Survival Kit (T.A.S.K) by Lansky comes with some more practical tools, including Firesteel/Compass, Paracord Bracelet, LifeStraw® Water Purification, and a 20 Function Multi-Tool. Definitely an asset for any Apocalyptic event, not just ones involving Zombies.